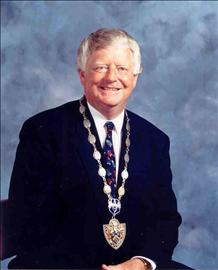 You will not recognise it soon, once the 'Extreme Makeover' style transformation of Old Papatoetoe is completed.
The new-look shopping area will see cafes, a much bigger range of shops, colourful banners hanging from the lampposts, new paving, planting, and better parking.
The aim is to make it a lively, modern, attractive hub for shopping, relaxation and entertainment.
Plans are still being finalised but new houses will be built, most likely higher density and up to four stories maximum. The existing parking area behind the shops is to be upgraded to make it safer and more attractive.
Old Papatoetoe has a great atmosphere with some lovely historic buildings, and it used to be thriving and the centre of the local community. But it declined with the growing popularity of shopping areas such as Manukau City Centre and Hunters Corner.
They have their place but not everyone wants to shop in malls and there is support for small town centres that are both the beating heart of a community and provide a convenient place to shop locally.
That is why 18 centres including Old Papatoetoe were revitalised to make them more modern, safe and attractive.
I believe the makeover will be a success. The new railway station is already attracting many more people onto trains, and we are developing plans for additional housing to allow more people to live close by. With the cost of petrol and diesel set to rise even higher, fewer people will want to travel long distances by car to work in future. Papatoetoe will be ideal in this connection.
A key goal of the upgrade is creating a clean, safe and secure environment. That means getting tough on crime, graffiti and anti-social behaviour.
Indian presence
Papatoetoe has an amazing mix of cultures and races, particularly from Asia, and that is part of its charm. The area has long had a large Indian presence, which has made a strong contribution to community life in many ways, including providing so many of our finest local hockey players.
The new housing is part of a strategy known as intensification. It is happening in certain parts of Auckland City, where there is room to house more people.
Intensification means having fewer houses on large sites with big gardens, and planning for more people living in townhouses or apartments. We are examining how to provide housing for 30,000 people added to the region's population each year.
Former Manukau Mayor Sir Barry Curtis wrote the above article for our Papatoetoe feature published in our July 15, 2006 issue. We reproduce the article with minor modifications in view of its relevance even today.