Supermarkets pride themselves of making available an extensive range of goods to suit every ethnic group and budget but Food 4 Less Supermarkets in Otahuhu, New Lynn in Auckland and the new store which opened in Hamilton on July 20, 2013 go a step further to cater to the needs of clients.
"They sell the type of products that we want," customers say.
Making available vegetables, fruits and flowers, fresh, clean and more important at affordable prices is a formidable task and this growing supermarket chain demonstrates just how well the task can be performed.
The family-owned enterprise, managed by Nilesh Prakash and Romit Prakash, is keen to promote a concept that has been their passion since long: 'Quality service with quality goods is the best form of getting close to the customer.'
The well-appointed outlets in three choice locations, with sufficient car park bespeak a culture that is unique to the enterprise.
"The products we stock and sell are sourced by wholesalers from various parts of the world. In the perishable commodity business, it is imperative to ensure that nothing stays for long-what is produced must be consumed; which is why, our prices are within the reach of almost every individual," Nilesh said.
Customer satisfaction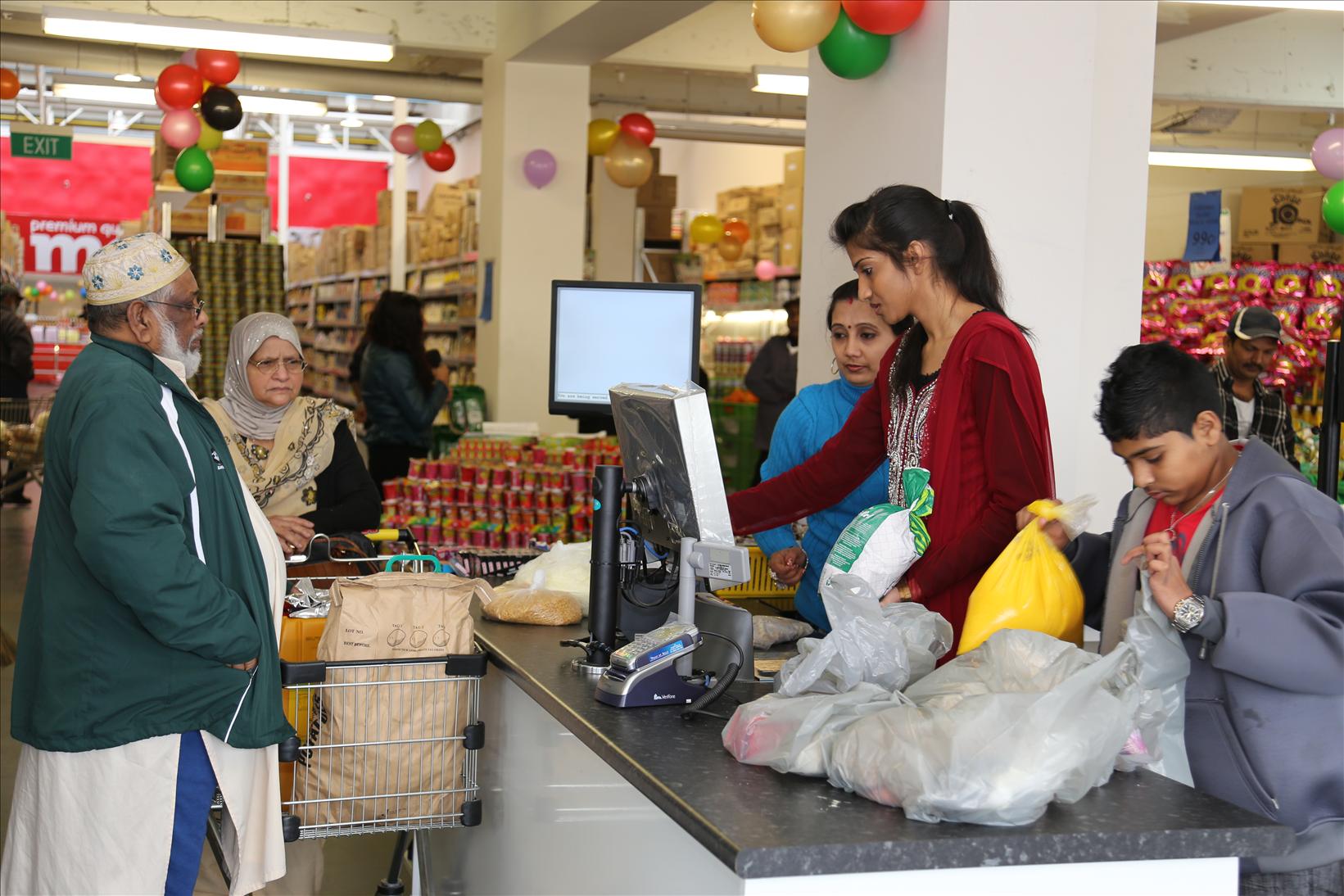 He understands the importance of marketing and customer satisfaction. His experience in the food industry has seen good and bad days and as such faces both with confidence.
"While fruits and vegetables are sourced from Fiji and other places, we have grown to offer a larger variety. The challenge is to increase the frequency of imports," he said.
Fresh fruits and vegetables greet customers upon entry and with a careful selection of the produce fresh from the gardens of New Zealand and beyond, ensure customers receive almost every type needed for daily use.
Tinned food, frozen items and other packed vegetables and fruits are also on the shelves of the two supermarkets.
As well as biscuits and confectionery, honey, jam and other spreads, vinegar, sauce, spices, oil, rice, wheat, flour, pulses – in fact every item that a household needs is stocked, giving a true meaning to a supermarket.
Cosmetics, toiletry items, pet food, accessories and much more are on sale.
Dairy products, beverages including fresh juices, carbonated drinks are aplenty.
"Supermarkets are constantly expanding the type of goods they carry and these include household appliances, electronic goods and items of daily usage. Food 4 Less would look into the possibility of adding these to our list," Nilesh said.
Halal certification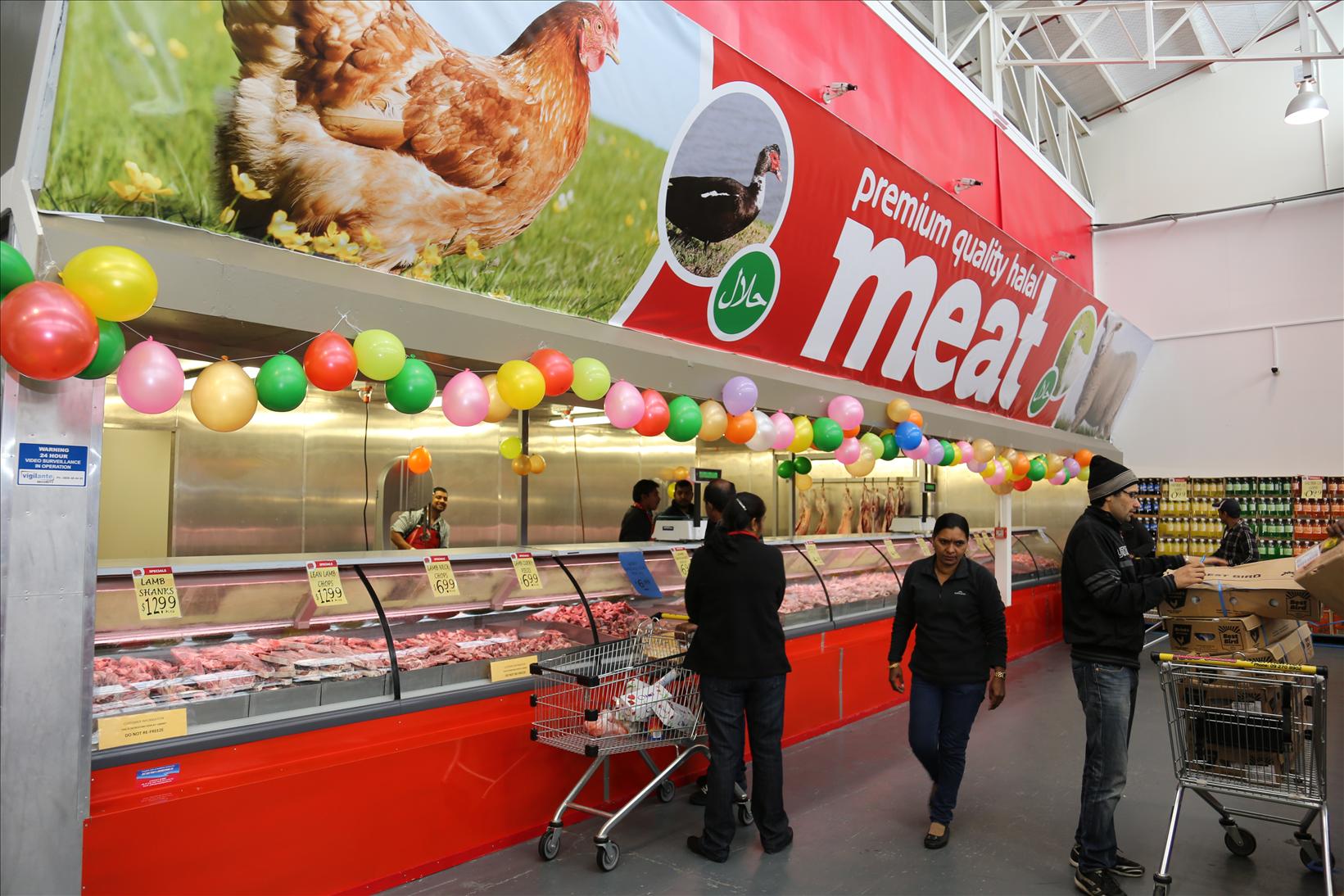 One of the most important aspects of Halal trade is the certification that the items manufactured, processed, transported, distributed and sold conform to the tenets of Islam and that Muslims can consume them.
With the expansion of the market to include non-Muslims, the need for the certification has become even more imperative.
In New Zealand, accreditation of enterprises claiming to deal in Halal products must be certified as such by the Wellington based Federation of Islamic Associations in New Zealand (FIANZ). The Federation has inspecting officials located in Auckland and other major cities to assess such claims and certify them as Halal.
One such retailer to receive the FIANZ certificate two years ago was Food 4 Less Supermarket.
Nilesh said that Halal items at Food 4 Less Supermarkets were confined to lamb, meat, goat, chicken and duck meat and lamb and mutton sausages.
"Muslims do not consume pork and Hindus stay away from beef and hence we do not deal in these items, as a mark of respect to their sentiments," he said.