A prominent lawyer known for his governance roles in major undertakings and a top executive with a reputation for high performance have joined the Board of Bank of India (NZ) Limited as Directors.
Rabin Rabindran, a strategic planner with involvement in infrastructure development projects in more than 25 countries, and Sameer Handa, Global Chief Executive of Patton Limited, which has manufacturing facilities and offices in New Zealand, Australia, Thailand and India, bring their combined expertise in a number of areas to set standards of excellence and governance at Bank of India New Zealand.
Tailored needs
Managing Director Nageshwar Rao Paladugu said that the two new appointments were in consonance with the Bank's objectives to provide banking products and services that are tailored to the needs of New Zealanders.
"Mr Rabindran and Mr Handa have not only achieved high standards of professionalism and ethics in corporate management, but are also known for their business acumen, sound financial management and pragmatic approach. They will be a great asset to Bank of India New Zealand," he said.
Rabin Rabindran
Mr Rabindran brings a range of skills including extensive experience in strategic planning, risk management, structuring, negotiating and financing major national and international projects in the fields of energy, construction, infrastructure development and transport to the Board. His previous assignments included World Bank, Auckland Regional Transport Authority, Rugby World Cup Regional Transport Forum, 2012-2015 Regional Land Transport Programme Public Hearings Panel, Election Signs Bylaw Public Hearings Panel, Director, MBf Carpenters Limited, Director, Manukau Water Limited, Tomorrow's Manukau Properties Limited and TMPL (Flat Bush) Limited. He is currently Director, Auckland Transport.
Describing his appointment to the Board of Directors of Bank of India (NZ) Limited, he said, "India is a growing world economic power and the Bank is actively involved in contributing to the development of trade between New Zealand and India. In recognition of the growing bilateral trade, India is a priority relationship for New Zealand.
Sameer Honda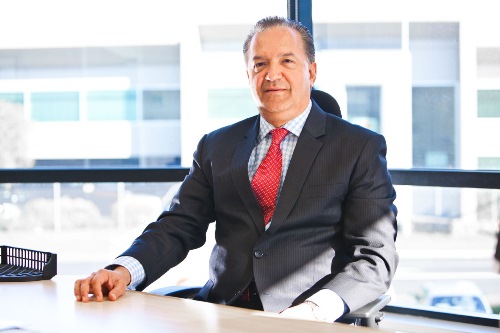 Mr Handa also brings his experience and expertise gained in India, Middle East, Australia Fiji and New Zealand to the Bank's Board. As the Global Chief Executive of Patton Group which comprises eight companies, he is responsible for overall plans, profitability and productivity, expansion and diversification and returns over investment. He is a member of the Institute of Directors and was recently elected to the Executive Committee of the India New Zealand Business Council
"I am honoured to be a Director on the Board of Bank of India New Zealand. I would use the skills and experience gained over the years as a corporate manager and developer of trade opportunities to in developing trade opportunities for the Bank," he said.