Increased exposure to the small and medium-sized enterprises and the agricultural sector, establishing new branches and operating additional ATMs are among the priorities of Bank of India in its Indian operations for the current financial year.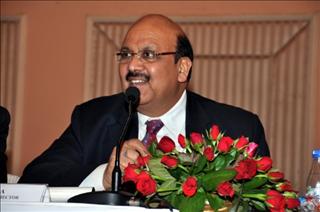 Chairman & Managing Director Alok Kumar Mishra said that the Bank will continue to follow its strategy of inclusive growth in the years ahead.
He said the Bank reorganised its business structure during the financial year 2010-2011 to enhance its competitive edge in the market.
"The entire business of the Bank has been bifurcated into two 'Wholesale & International Banking Group' and the 'National Banking Group.' We have created verticals for Large, Corporate, Mid-Corporate, Small, Medium, Retail and Rural businesses," he said in his Annual Report to shareholders.
Mr Mishra said the Bank now has 12 SME City Centres, five Retail Business Centres and 15 Rural Credit Processing Centres.
"These Centres will reduce the turnaround time and scale up operations. We are also planning to open more specialised centres during the current financial year," he said.
He told his shareholders that the Bank would open new centres in New Zealand, Uganda and Canada during 2011-2012.
The Bank's fully owned subsidiary called Bank of India (NZ) Limited with $50 million capital and its first Branch in Auckland will be open next month. Details follow in this story.
Mr Mishra said that the Bank reached a significant milestone in its business mix, with its global business placed at $139.75 billion, up by 29.29% over the previous year's figure of $108.08 billion.
"Domestic business registered 26.02%, while overseas business rose by 39.87%. In a year of tight liquidity, the bank has done well in mobilising deposits. Our Total deposits, placed at $81.09 billion as at the end of March 2011, accounted for an increase of almost 31% over the figure of $61.92 billion recorded as at the end of the previous financial year," he said.
According to the Bank's balance sheet, total advances, placed at $58.65 billion, were 27.03% higher than the previous year's figure of $46.16 billion.
"The customer base of the Bank increased to 45.05 million, with the addition of 8.08 million new customers during 2010-11," Mr Mishra said.
He said that notwithstanding the higher provisioning mandated by the Indian banking system towards superannuation related payments for serving and retired employees, the Bank's net profits grew by 43.81% to reach $675 million (from $469 million). Gross Profits, at $1.46 billion, represented a rise of 15.17% over the previous year ($1.26 billion).
Based on the performance, the Bank's Board of Directors recommended payment of 70% dividend.
The higher profit was on account of rising Net Interest Margin (NIM) and drop in Non-Performing Assets (NPAs). NIM for domestic operations increased to 3.31% from 2.92% in 2010. On a global basis, NIM moved up to 2.92% in 2011 from 2.51% in 2010. The Bank's Gross NPA ratio improved to 2.23% as at March 31, 2011 compared to 2.85% as at March 31, 2010. Our Net NPA ratio improved to 0.91%," Mr Mishra said.
The Bank has been a consistent winner of a number of national and industry awards. Among its recent achievements are the 'Dun & Brad Street Award for the Best Public Sector Bank Category (2010), The Dalal Street Second Public Sector Undertaking Award (2010) National Award for Excellence in Lending to Micro & Small Enterprises and the NDTV Profit Awards (Best Education Loan Provider: Outlook Money).
Bank of India (NZ) Ltd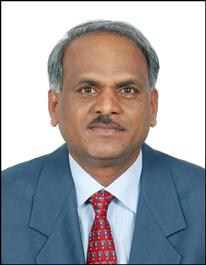 Preparations for the official inauguration of Bank of India (NZ) Limited and its first branch in Auckland began soon after the Reserve Bank of New Zealand (RBNZ) announced on March 31, 2011 that it has been registered as a Bank in New Zealand.
BOINZ Limited is a fully owned subsidiary of Bank of India.
Sudeep Srivatsava, who arrived in Auckland from Mumbai recently, will be the Manager of the Auckland (Epsom) Branch.
Managing Director Paladugu Nageshwar Rao said that RBNZ Governor Dr Alan Bollard will officially open the office and branch (at 10 Manukau Road, Epsom) on October 6, 2011. He said the Bank's Chairman & Managing Director Alok Kumar Mishra and other senior officials from Mumbai were also expected to attend the ceremony.
A local Board will be responsible for the functioning of the Bank in New Zealand. Its members include Tarun Kanji (Chairman & Independent Director), Peter Holland (Independent Director), B A Prabhakar (Executive Director) and Mr Rao (Managing Director).
Mr Rao said the Bank would provide an extensive range of services including retail and commercial banking to all New Zealanders.
"These would include Term Deposits, Savings Accounts, Current Accounts, Remittances, Personal Loans, Mortgage Loans, Housing Loans, and other types of business and commercial loans.
"We will also progressively provide ATM, Internet Banking and Credit Card facilities," he said.
With the opening of BOINZ, Bank of India would have its overseas presence in 19 countries with 29 offices and four associates and subsidiaries.
Standard & Poors has given the Bank BBB- Rating (Stable outlook).