Those watching television programmes beamed from India would be aware of the increasing number of Indian epics adorning the screen.
While Indian films have dealt with mythology since the dawn of cinema in the 20th Century, television programme producers concentrated on entertainment until stalwarts such as Ramanand Sagar brought 'Ramayan' to the screens at home.
It is gratifying that the growing interest of adults and youngsters in Indian epics has been encouraging Trusts and Associations involved with Temples to organise discourses by renowned pundits and philosophers.
It is in such a spirit that the West Auckland based Shri Ram Mandir Charitable Trust is organising a ten-day discourse of Ramayan at its Temple site (located at 11 Brick Street, Henderson) from July 19 to 28.
Narrating Ramayan
Called, 'Sangeetmayi Shri Ram Katha,' the discourse, comprising kirtans and story of Lord Rama, will be delivered by Swami Nalinanand Giri Maharaj, stated to be the spiritual descendant of a great saintly and scholarly family of Patiala in Punjab, India.
Shri Ram Mandir Charitable Trust Chairman Pravin Kumar said that discourses such as the ensuing programme instil in human beings the significance of serving the community as a measure of service to God.
"Such enlightening spiritual talks guide people to eternal peace in a world of sorrows, miseries and stress. They awaken the soul, apprise consciousness, convert the self from mortal to immortal in the holy presence of learned people," he said.
Mr Kumar said that Swami Nalinanand Giri is just 33 years of age and that he is hailed as a self-realised master, who radiates brilliance and spiritual enlightenment.
"He is helping mankind to come out of material desires to enjoy and relish the nectar of divinity. The nightly discourses will be held from 7 pm to 830 pm from July 19 to 27 at end of which Maha Prasad will be served," Mr Kumar said (see related story in this Special Report).
He said that the programme on July 28 will commence at 9 am with Hawan, followed by Katha and Poornajauti and Maha Prasad.
Mr Kumar said that Swami Nalinanand will be available to meet devotees at the Ram Mandir from 10 am to 2 pm throughout his stay in Auckland.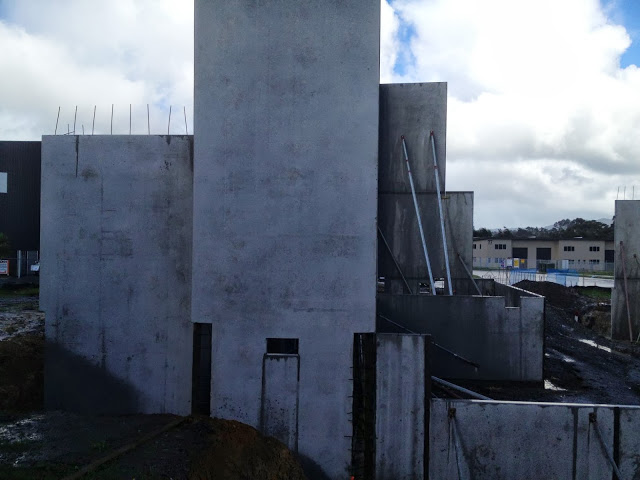 Guru Poornima
"Guru Poornima Mahotsav will also be held during this period. Shobha Yatra will be conducted on July 19 from 6 pm and Kalash will be provided for devotees on payment of $101 as donation. They can take their Kalash home after the completion of ten days of Pooja. Details can be obtained from Trustee Umesh Chand on 022-6811763," Mr Kumar said.
According to him, apart from mobilising funds for the Temple Project, the Katha is intended to raise awareness of the project in the community and provide an opportunity for groups and individuals to do community service.
Progressing work
Construction of the Temple (on a 2366 Square Meters plot) began following the Foundation Ceremony (Bhoomi Pooja) held on July 21, 2012. Estimated to cost $5 million, the Temple Complex will comprise the sanctum sanctorum, community hall with audio-visual facilities, rooms to perform religious rites and priest's quarters.
"Basement walls have been installed and basement and ground floor concrete is will be poured prior to the commencement of the Katha. Donations can be made by cheque favouring 'Shri Ram Mandir Charitable Trust,' or deposited into the account (Number 12-3232-0285221-00) of the Trust at any branch of ASB Bank. Donations of $5 and above are exempt from Income Tax," Mr Kumar said.