Christmas, like many other festivals observed by ethnic groups such as Hindus, Buddhists and Muslims, has become a celebration with catholicity (could not resist using that expression), widely marked by almost all residents.
The fact that New Zealand has grown to accept Diwali, Lantern and other festivals with the participation of European, Maori and Pacific Islander segments is indicative of the growing cohesion and integration in the society.
Christmas festivities began soon after the Diwali Season concluded this year and shopping malls, parks, gardens and other places of public congregation have ushered in the holiday spirit. With the school holidays commencing shortly (some institutions have already closed), the festival season will be geared towards Christmas and New Year. Companies would organise parties for their clients and staff, exchange greetings and gifts, promoting goodwill and companionship.
Ubiquitous Santa
Cities and towns will witness the Santa Parade and entertainment programmes.
To millions of people around the world, Santa signifies grace, dignity, honour and most important of all, the father figure.
Such is the popularity of the man that he occupies most display windows, personalised executive sleigh and more.
Christmas is now the biggest-spending item in most western countries after health care and defence. The logistics of that success require Santa to be in thousands of malls by day and down millions of chimneys by night.
It is generally believed that he relies on a series of proprietary algorithms derived from Heisenberg's uncertainty principle, which allow him to be in an infinite number of places simultaneously so long as nobody believes he is really in any one of them.
Some uncertainties
Of course, Christmas has to grapple with the fundamental uncertainties affecting all modern industries. They include globalisation, the spread of the internet and the pervasive power of shopping malls.
All these seem to be working, for the moment at least, in favour of Christmas.
Global warming may pose a long-term risk. The ageing of the population in New Zealand, a major market for Santa, could be a matter of worry.
Even if it means relatively fewer children, whether naughty or nice, it may also mean more indulgent grandparents.
Disasters & challenges
The past few years have not been good for New Zealand.
We have been hit by natural disasters such as the earthquakes in Christchurch, the Pike River Mine tragedy and the tornado that consumed at least three lives in Auckland on December 6, 2012.
We have also been challenged by poor performance of the economy, rising unemployment and loss of human capital, with a record number of New Zealanders leaving the country permanently for overseas, particularly Australia, which offers increasing job and business opportunities.
New Zealanders have shown resilience and hope that the New Year will bring economic growth, improved job market and overall prosperity.
Colourful season
New Zealand is gearing up to the festive season and even as lights go up on street buildings and Christmas Trees are decorated in shopping malls and homes, the weather threatens to misbehave bringing down unwanted rain at this time of the year. We hope and pray that Nature would be kind to us.
The police and community groups are also concerned over the rising incidence of crime and violence perpetrated by youth gangs in several parts of Auckland.
But notwithstanding these, New Zealanders look forward to a period of fun, laughter, parties and of course holidays that mark Christmas and New Year.
Despite the declining levels of business confidence in recent weeks, the retail sector comprising textiles, garments, fashion clothes, gem and jewellery, skincare products, perfumes, linen, books, wines and spirits, electronic goods and a host of other goods, is reporting a busy schedule.
Shopping malls would be open for extended hours on most days of the week leading up to Christmas, while the ubiquitous Santa is already seen in several public places, handing out gifts to children. Hundreds of people would queue up before the counters offering free gift-wrapping service available in most malls.
Tough for Europe
While everyone hopes that the New Year would see the world in a better mood, shape and performance, economists have predicted that 2013 would be challenging for Europe, particularly Italy, where general elections will be held in March or April.
It would be a defining year for Europe as the 17 European Union countries that share the euro must find the political vision and strength to re-build the Economic and Monetary Union on stronger foundations.
According to the Economist, the Euro crisis has become a misnomer.
"The word 'crisis,' refers to a decisive moment or turning point, which the Euro never seems to reach. The single currency's complaint is more like a chronic illness that is neither strong enough to kill the patient nor weak enough to be easily cured. That will remain true in 2013. The Euro will survive, but not regain its full health," it said.
According to the publication, with the world economy still sluggish, Latin America will stand out as a relatively bright spot, but not as shining as it should be. In a year of a few big elections, governments will have opportunities to promote reforms and consider measures to boost economic growth.
New Zealand's Gross Domestic Product growth is expected to be at 2.3% with an inflation rate of 1.8%. The country's GDP per head would be $33,160 (with a purchasing power parity of $31610).
The Economist said that part-privatisation of state assets would be central to the Government's programme, which is opposed by Labour, Maori Party and almost 75% of the voters.
"Protests, delays and U-turns are likely. The two-term National Party Government depends on alliances with minor parties for a narrow majority, but faces little threat from Labour, which is lagging in the polls.
"Although the clean-up after the Christchurch quakes continues, fiscal entrenchment will be the focus. The budget balance should come down to comfortable levels," the publication said.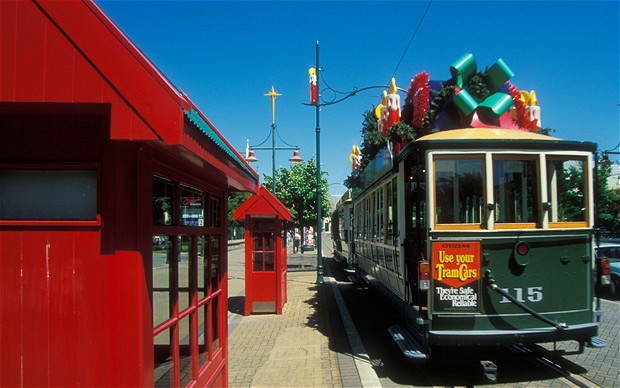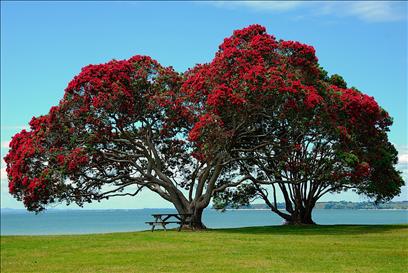 1. Christchurch trams with Christmas decorations
2. Christmas Carols by Auckland Symphony Orchestra at Town Hall
3. Pohutukawa, Our Christmas Tree