Hundreds of Aucklanders visiting Food 4 Less Supermarket in Hamilton have returned home not only with loads of grocery and other essential items but also astonishment over the variety and affordability.
"This must be the largest Indian Supermarket in New Zealand. With thousands of items covering the needs of almost everyone, there is no need to go anywhere else," said a West Auckland resident, who plans to shop at this new store at least twice every month.
"Apart from extensive variety, Food 4 Less Hamilton lives by its name. The prices of most items here are far less compared to other places," said another shopper, who always compares costs between supermarkets in Auckland.
While people from outside the region feel good about visiting Food 4 Less, the joy of people in the Waikato region in general and those in Hamilton in particular is understandable.
The Supermarket, which opened on July 20, 2013 at 674, Te Rapa Road in the heart of Hamilton, belongs to a chain, owned and managed by Uma Chand and his sons Nilesh and Romit Prakash.
Inimitable culture
Like many others who have worked hard to earn a living and worked even harder to make others earn a living, Mr Chand and his sons have established a culture behind Food 4 Less, which today accounts for three branches, one each at Otahuhu (South Auckland), New Lynn (West Auckland) and Hamilton (Waikato).
They understand that people need to eat and nourish their children even when times are hard, with rising prices and unemployment.
They are therefore conscious of keeping the prices of the products they sell low, in order that ordinary New Zealanders can afford to have their basic needs satisfied.
Mr Chand and his sons were determined to keep prices low since the establishment of their first Supermarket in Otahuhu on May 21, 2005.
The following years witnessed greater hardship, orchestrated by the global financial crisis, economic downturn, rising unemployment and general depression. The effects of these developments were equally adverse in New Zealand, compounded by a hike in GST and other factors.
However, Food 4 Less lived up to its name, adjusting the prices of almost all essential items to suit middle and low-income groups. The Supermarket continues to offer quality products at low price, bringing the strength of bulk purchases direct from manufacturers or major suppliers.
Public patronage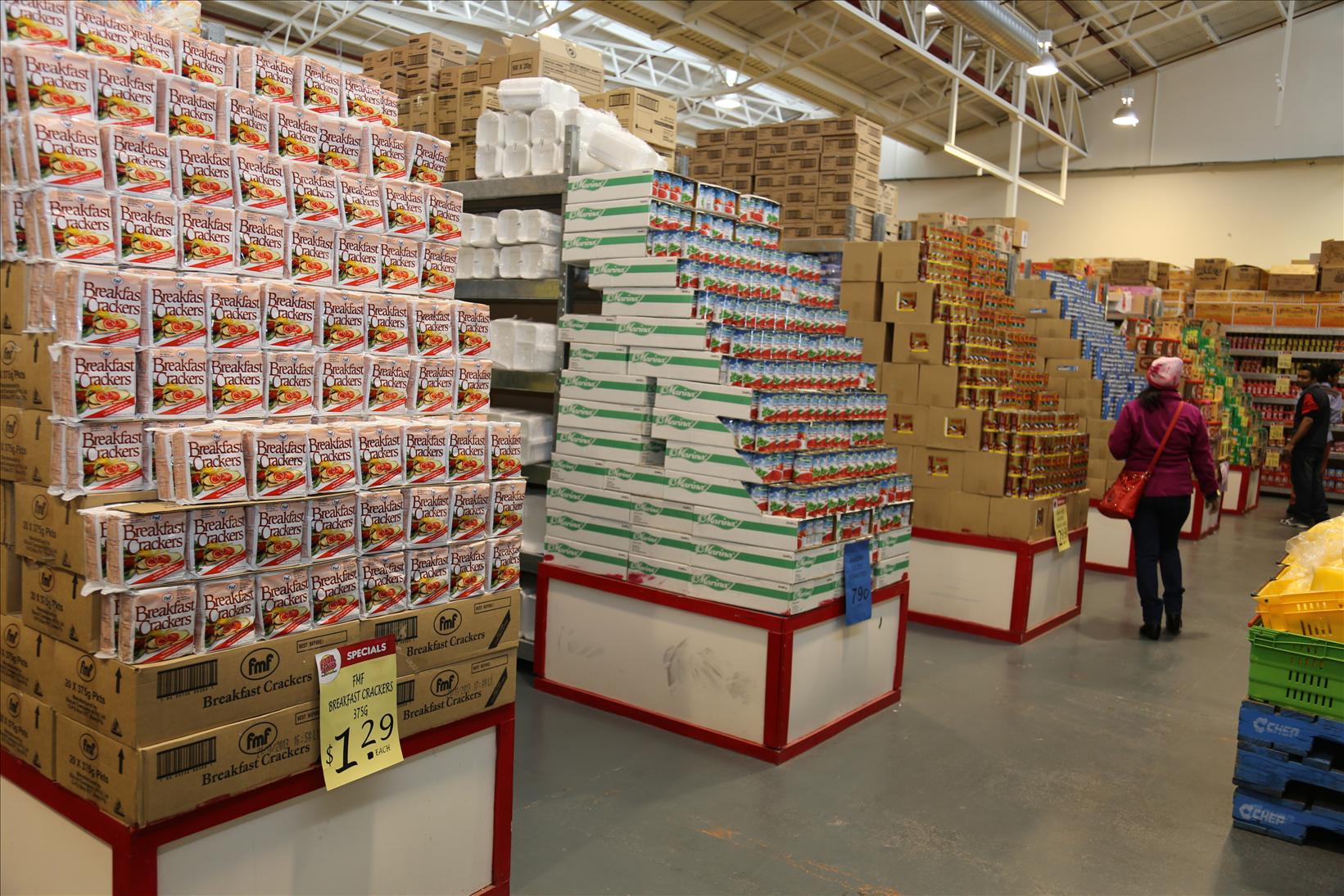 New Zealanders, who have a penchant for shopping and the quest for seeking the best offer, say that Food 4 Less is a source of endearment.
An increasing number of Indians, Pacific Islanders, Maoris, Asians and people of European ethnicity are finding the Supermarket chain the best for their requirements. Most shoppers can hope to find almost everything at Food 4 Less Supermarkets.
These would range from fruits and vegetables, meat and meat items, groceries, confectionery, chapattis, rotis and other bread (both fresh and frozen), several types of rice, wheat, flour, pickles, soft drinks and juices, readymade and ready-to-cook packet meals, confectionery, skincare, oral care and toiletry items.
While people from India and the Sub-Continent are assured of the brands that appease them, customers of all ethnicities can purchase their daily milk, bread and dairy products, which are fresh and perhaps cheaper than other places.
Mutually beneficial
Indian Supermarkets have grown throughout Auckland and are keen to serve communities in other cities as well. Food 4 Less is a prime example of such a statement, as Mr Nilesh is keen to 'give something back to the community.'
While the ubiquitous Diaries may not stock all your needs (and may not be cost-effective), Supermarkets such as Food 4 Less would satisfy the needs of Indian families, and indeed all ethnic groups.
Modern Technology
Technology is making the process of monitoring shopper behaviour easier, which is why the security cameras in a store may be doing a lot more than simply watching out for theft. Many of them, at least in the US, use image-recognition software to scan the pictures from security cameras of shoppers while they are making their selections. It is capable of looking at the actions of hundreds of thousands of people. It can measure how many went straight to one brand, the number that dithered and those that compared several, at the same time as sorting shoppers by age, gender and ethnicity.
Indian supermarkets are on a par with their mainstream counterparts in using computer technology to control inventory, place automatic orders with suppliers, prepare daily balance sheets and control cash flow with greater efficiency. As well as providing EFTPOS facility, many offer branded credit cards and money transfer facilities.