'Papatoetoe,' the name with its characteristic lilt conjures up a vision of vast expanses of Toetoe, New Zealand's largest native grass with its white feathery arching plumes undulating in silvery shimmer.
In early days of European settlement, the word was (mis)spelt as 'papatoitoi' being the phonetic interpretation of Maori pronunciation.
Papatoetoe was a popular area for early Maori settlements because of it fertile volcanic soils and its handy location to 'the portage,' the narrowest point for hauling canoes between the Manukau and Waitamata Harbours.
1851 saw the arrival of predominantly Scottish and Irish Presbyterian European settlers. The main source of income for this new rural community came from growing wheat, transported to the Auckland markets by the scows and cutters that plied the Tamaki River at the time.
Papatoetoe's landmarks included architectural features such as the Town Hall and public utilities including community murals and railway stations rather than natural features.
The facilities revolved around sport, health and recreation highlighting the family oriented communities that live here.
District declared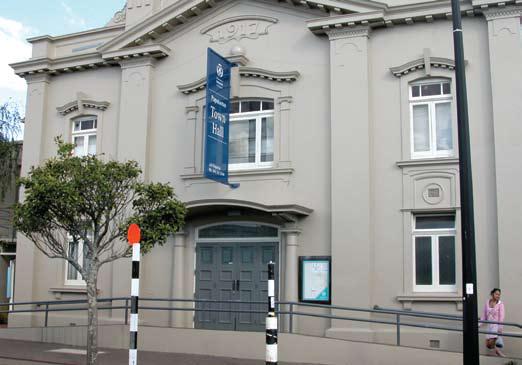 Papatoetoe was first declared a District in 1865 and three years later, a Highway Board was elected preceding a local government in the area. The early 1900s saw the area develop quickly.
In 1910, there were 150 houses in Papatoetoe compared to 40 recorded by the previous census and by 1911 the first street lights had been installed at the Kolmar and Great South Road intersection.
The Town Hall opened in 1918 and business was thriving with over 20 shops operating.
After World War Two, Papatoetoe experienced another burst of development. This was initiated by the Rehabilitation Scheme where money was loaned to returned servicemen for building houses.
By the 1960s, Papatoetoe had a youthful population and the need for more recreation facilities was identified. As a result, the Papatoetoe Centennial Pool was built.
Further growth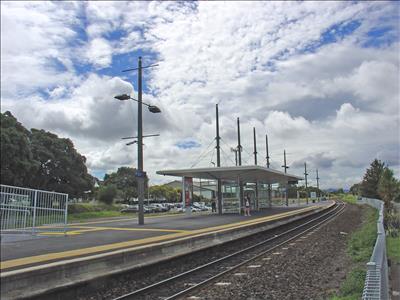 The dawn of the 1980s saw the area fully developed and population growth had virtually ceased. Infill housing has risen in recent years, contributing to a marginal rise in the population of the area.
In 1990, reorganisation of local governments throughout New Zealand saw Papatoetoe become a Manukau City ward, with its Borough Council replaced by a Community Board and Councillor representation.
Papatoetoe's population today is ethnically diverse, comprising 49% European, 17% each Maori and Pacific Islanders and 12% Asian.
The ward also accounts for the largest proportion of elderly residents in Manukau City, with 15% counted over 60 years of age, compared to the city average of 11%.
Manju Shelke was an Indian Newslink Reporter and the above appeared in our Papatoetoe Special Feature published in our June 15, 2004 issue.
Photo :
1. The Papatoetoe Church
2. The Old Town Hall
3. The Railway Station
(Pictures by Auckland Council)