I stand as a person of Indian origin – the progeny of grandparents, who, more than a hundred years ago, left India, the country of their birth – two from Andhra Pradesh, and two from Uttar Pradesh.
They made their way as 'Girmitya,' indentured labourers to a new life in the faraway Fiji Islands, in the midst of the South Pacific Ocean.
I pay respects to the hundreds of thousands of others who made similar decisions.
They made long and arduous journeys on the treacherous seas of the 'Kala Pani' to places unknown to them, and exhibited unimaginable resilience.
I believe that their Indian heritage may have helped sustain their hopes for the future and underpinned the communities, which they created in their new homes.
My parents were born in Fiji, and then migrated to New Zealand.
I have grown up with the opportunities and advantages provided by that modern progressive country.
Indubitable elements
However, my Indian heritage remains an essential part of my being.
If I try to analyse its essential components, I conclude that its elements are intangible but nonetheless incontrovertible.
By dint of its isolation, New Zealand is a country in which everyone is a migrant, or a descendant of migrants.
I am proud that amongst cultures from all parts of the world, Indian culture is strongly represented and more than holds its own.
Again, if I try to analyse its components, they are diverse, and difficult to pin down.
In cities and towns around New Zealand, these multifaceted reminders of Indian heritage can include opportunities to appreciate Indian music, fashion, and cuisine, to watch Bollywood films, attend regular sporting fixtures, or to celebrate the Diwali festival, which draws many thousands of New Zealanders from diverse backgrounds every year.
The aspects of Indian culture, which have accompanied the diaspora worldwide, can be represented in language, dress, literature, architecture, cuisine, or religion.
Even that list is not exhaustive.
As Mahatma Gandhi said, "A nation's culture resides in the hearts and in the soul of its people."
When the people of India have travelled so widely around the world, it is inevitable that the list is always growing and changing.
And as (Independent India's first Prime Minister) Jawaharlal Nehru once said, "Culture is the widening of the mind and of the spirit."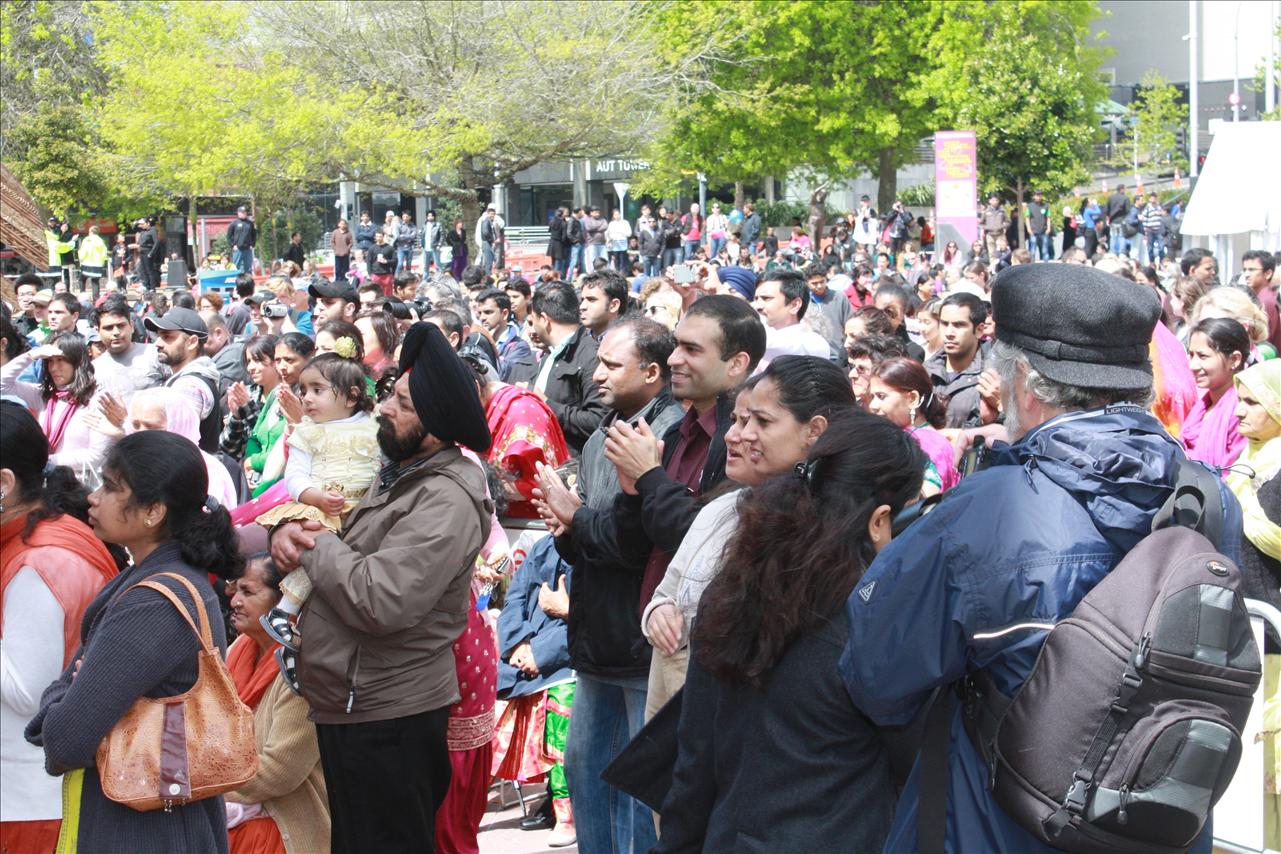 Dynamic India
Over a lifetime, my understanding of my Indian heritage has evolved from a growing appreciation throughout childhood that India was a vast and ancient civilisation on the other side of the world, to an on-going relationship with a modern country that is dynamic, and always changing in exciting ways to meet the challenges of the modern globalised world.
My initial view of India was shaped through my parents, close family and friends. Subsequent understanding has grown through my personal and professional relationships with Indians from many parts of the world as well as here, and from observation through print and electronic media, literature, film, and politics, of this country's changing place on the world stage.
Progressing culture
In the same way, India's heritage is not something that remains in the past. We create the heritage of tomorrow today. New aspects of heritage and culture demand our attention daily.
Culture is a notion after all that is changing in shade and nature.
The culture of this country has been progressing for 5000 years. It is now unfolding in different environments and presenting new facets to the world.
To test this, consider for a moment the number of pre-eminent Indian writers writing about Indian themes in English or the number Indian movies being filmed and made in many parts of the world.
As a New Zealander of Indian origin, I can strongly identify with my Indian heritage, without necessarily observing every cultural tenet in the same way or to the same extent as someone born here.
Whether or not one physically resides in India, heritage endures.
A challenge
I have a challenge to offer; we can and should choose to recognise more opportunities to promote the legacy of our Indian heritage.
That heritage is so broad and multifaceted that it cannot help but enrich the endeavours of global Indians in economics, business, education, science, ethics, religion or politics.
The concept of Pravasi Bharatiya Divas (PBD) has galvanised people now for over a decade. Many of us gather in India.
For those many who are not able to join us in person, the outcomes of these meetings are transmitted through all forms of media, both print and electronic.
All of these are assisted by IT, and by no coincidence, India has the ability to lead and shine in that area. There are further opportunities to spread the word, whether through sister-city relationships, travel and tourism, or education and Pravasi gathering in other venues beyond India.
India's Overseas Indian Affairs Minister Vayalar Ravi has said that the theme of PBD 2013 is for increased connectivity between India and its diaspora.
My Indian heritage has been constantly enriched by connectivity with other Indian people in many parts of the world.
Therefore, connectivity seems to me a fine basis on which the heritage of the diaspora can be advanced and for those who follow me this morning to base their contributions.
Sir Anand Satyanand was the Governor-General of New Zealand from August 2006 to July 2012. He was a keynote speaker at the plenary session of the Pravasi Bharatiya Divas 2013 held in Kochi Kerala on January 8, 2013. The above is a slightly modified version of his speech. He is seen here with Abike Dabiri-Erewa, Member of the Nigeria Federal House of Representatives and Ashook Ramsaran, President of the Global Organisation of People of Indian Origin based in New York, US.
Photo : The picture here (by Hemant Parikh) was taken at Diwali 2012 held on October 13 & 14, 2012 at Aotea Square, Auckland.