One of the world's largest audit and business consultancy firms has joined the Indian Newslink Indian Business Awards (IBA) 2011 as a Sponsor with a unique package of service solutions.
KPMG New Zealand would host 12 Business Workshop Sessions for winners and a finalist in six categories of IBA 2011.
The Categories chosen are Best Large Business, Business Excellence in Retail Trade, Business Excellence in Property Investment, Business Excellence in Agriculture & Horticulture, Business Excellence in Export to India and Best Young Entrepreneur of the Year.
KPMG Partners, Executives and Experts will participate in the Sessions. The Company's management will determine the date, time and duration of each of the Sessions after the IBA Awards Night, scheduled to be held on Monday, November 14, 2011 at Sky City Convention Centre in Auckland.
Those selected for the Sessions will make their own travel arrangements to reach the KPMG offices located close to the Central Business District in Auckland City.
Strong links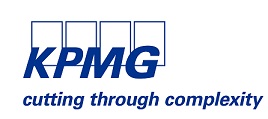 KPMG New Zealand Executive Chairman Ross Buckley said there were strong, symbiotic links between KPMG and IBA.
"I am delighted that KPMG has joined the Sponsorship Family for the prestigious Indian Newslink Indian Business Awards 2011. In the three years the Awards have taken place, KPMG, like others, has seen growing awareness of the quality and importance of Indian business activities in New Zealand," he said.
He said KPMG and Indian Newslink share the desire to see business growth in our domestic and export markets.
"Supporting business growth in New Zealand is a role KPMG has undertaken for over 160 years. Today, our Advisory, Tax and Audit Professionals continue to help businesses of all sizes negotiate the risks, cut through the complexity and perform in the dynamic, challenging – and increasingly global – environments in which they do business," Mr Buckley said.
According to him, an important part of the IBA sponsorship is the opportunity it presents to share KPMG's wealth of insight into achieving business success in New Zealand.
"As such, we are pleased to offer the winners and one finalist in six chosen categories of IBA 2011, a valuable business workshop session hosted by KPMG in Auckland," he said.
A Global Giant
KPMG New Zealand operates five offices in New Zealand with a complement of 66 Partners and 750 staff. It is a member of KPMG International, one of the largest audit, tax and advisory services companies in the world, with a combined revenue in excess of $US 20.63 billion (fiscal year ending September 2010).
Mr Buckley took charge as Executive Chairman on July 1, 2011, succeeding Jan Dawson who is to retire at the end of the year. He commenced his career in Audit with KPMG in 1983 in Wellington. His earlier assignments, which included five years of duty in KPMG Netherlands and Canada, were in the firm's Audit and HR Divisions and as National Managing Partner, Tax.