Venkat Raman – 
The increasing importance of women as ministers, corporate leaders, entrepreneurs and professionals has encouraged us to dedicate the Fifth Annual Indian Newslink Sir Anand Satyanand Lecture in their honour.
Jan Dawson, Chairperson of Westpac Bank and Deputy Chairperson of Air New Zealand will be the Guest Speaker at this Lecture scheduled to be held on Monday, July 27, 2015 at Pullman Hotel Auckland.
She will speak on the 'Role of Women in Governance,' perhaps citing examples of how women have contributed in shaping policies and programmes, corporate plans and strategies and directions and decisions in central and local governments and public and private undertakings.
Dr Susan Macken, Director BNZ and Member of The Treasury will be the Master of Ceremonies, while Ranjna Patel, Director of the Nirvana Group comprising East Tamaki Health Care Clinics and Pharmacies will present her 'Reflections' on the subject.
Ms Dawson is likely to concentrate on one or two aspects of the main theme of the Lecture and the leadership of women in governance.
The Choice
The choice of the central theme for our Lecture this year underscores the growing importance of women in high offices.
New Zealand has led the world in providing equal opportunities for women. It was the first country to accord voting rights to women in 1893.
It continues to maintain its role as a leader in gender equality. We were ranked seventh out of 136 countries in the 'Global Gender Gap' Report of 2013 and fifth out of 187 countries in the Human Development Index during the same year.
Indian Newslink Sir Anand Satyanand Lecture is a formal, Black Tie event.
It will commence with cocktails and networking between 630 pm and 730 pm, followed by dinner and the Lecture.
We will provide further details in the ensuing issues.
Indian Newslink Sir Anand Satyanand Lecture 2015
About our Guest Speaker
Jan Dawson was appointed a Director of Westpac New Zealand in July 2011 and as the Bank's Chair in February 2015.
She is an independent director for a number of New Zealand and Trans-Tasman companies, namely Air New Zealand, AIG Insurance New Zealand, Meridian Energy and Beca Group.
Ms Dawson is a Chartered Accountant and was the Chair and Chief Executive of KPMG New Zealand from 2006 to July 2011, having become a partner of the Firm in 1986.
With over 30 years' experience in New Zealand, United Kingdom and Canada working in Auckland and Vancouver, she was the lead relationship partner for a number of KPMG's significant issuer clients.  
Ms Dawson was elected President of Yachting New Zealand in 2007 and is a member of Council of the International Sailing Federation and its Events Committee as well as Chair of the Audit Committee.
About our Master of Ceremonies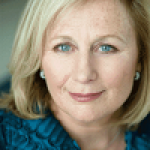 Dr Susan Macken is a Director of BNZ, Title Sponsors of the Indian Newslink Indian Business Awards since the past five years. She is Chair of the BNZ Audit Committee and past Chair of the BNZ Risk Committee.
Dr Macken is also a Non-Executive Member of the board of The Treasury and Chair of its Risk and Audit Committee; Chair of the Institute of Environmental Science and Research Limited; and Deputy Chair of the Tamaki Redevelopment Company.  She is also on the boards of Fertility Associates and Waterfront Auckland.
Previous board directorships include Southern Cross Healthcare, the Ultimate Care Group, NZ Trade Development Board and Vision Senior Living.  
About our Supplementary Speaker
Ranjna Patel is Director of the Nirvana Group, which includes East Tamaki Healthcare, the largest private healthcare provider in New Zealand. The Company won the Indian Newslink Supreme Business of the Year Award' in addition to winning in the 'Best Innovation Business' and 'Best Professional Services Business' categories and being a finalist in the 'Best Large Business' category in 2009.
Ms Patel won the Best Businesswoman of the Year Award in its launch year in 2010.
Last year, she became the first Indian to decorate the Hall of Fame of 'Co. Of Women,' an organisation of high achievers based in Auckland. The Hall of Fame honours those whose success has paved the way, whose brilliance has changed the way things get done and whose generosity has impacted our world for good.