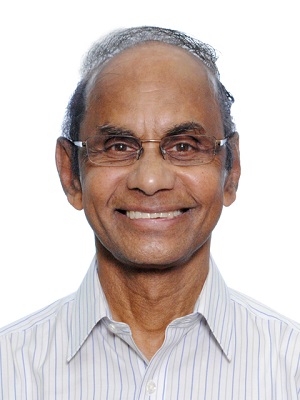 Singapore, known as a country of peace and tranquillity, received a knock on December 8, 2013, as about 300 Indian migrant workers went on a rampage after one of their ilk, allegedly drunk, was accidentally killed under a moving private bus.
The vehicle was picking up migrant workers to return to their dormitories.
The riot took place near Race Course, Hampshire and Chander Roads (off Serangoon Road in Little India) around 930 pm, lasting for about two hours. Several police and civil defence staff were also injured as the rioters attacked them.
It was a day of rest for thousands of foreign construction workers mainly from India and Bangladesh. Little India is their home-away-from home, where they gather to drink, dine, shop and spend weekends together.
I was with my family and friends on Upper Dickson Road, about 50 metres away from the scene of the riot. We sensed some activity in the area including a fast-moving ambulance but thought nothing much of it.
Stringent measures
Swift action by the authorities brought a quick end to the incident and various measures were enforced promptly. These included stringent measures, a temporary ban on the sale and consumption of alcohol in public places in Little India and restrictions on overcrowding and movement of migrant workers.
A Commission of Inquiry was established to look into all aspects of the riot and recommend long-term measures to prevent its recurrence.
There have since been calls to look beyond the security aspect and address possible deep-seated grievances among migrant workers.
Rioters deported
More than 4000 migrant workers, a majority of them from India, were interviewed as a part of the investigation. According to reports, 25 persons were charged for rioting and 57 rioters (including a Bangladeshi) were deported and banned from entering to Singapore.
About 200 were given police advisories for alleged involvement in the riot.
Many migrant workers showed respect for the law and stood up against their aggressive fellow-workers and prevented greater damage to police cars and other emergency vehicles.
Singaporeans of different ethnicities were spontaneous in coming forward to assist the affected workers and to improve their work-life balance in Singapore. They emphasised the importance of tolerance, understanding, social cohesion as well as law and order – values that have characterised governance in Singapore and provided the bedrock of the nation's success, prosperity and multicultural harmony.
Rise of xenophobia
Some Indian television channels (including Sun TV) regrettably attempted to play the race card, that the riot was racially motivated.
However, they later corrected their stories.
The riot has reignited the debate about Singapore's dependence on foreign labour. Those opposed to immigration feel justified in their fear of not only economic and social costs of allowing large migrant labour but also losing jobs. They say that unchecked growth in migrant population will lead to overcrowding, strain the infrastructure and increase crime rate.
While some of these perceptions may appear justified, it is also accepted that a majority of foreign workers are hardworking, peace-loving and law-abiding. The general belief is that Singapore should have a sensible balance between allowing migrant population to live and work in the country, without compromising its fine record of peace and harmony.
Dr V Subramaniam is our Correspondent based in Singapore.