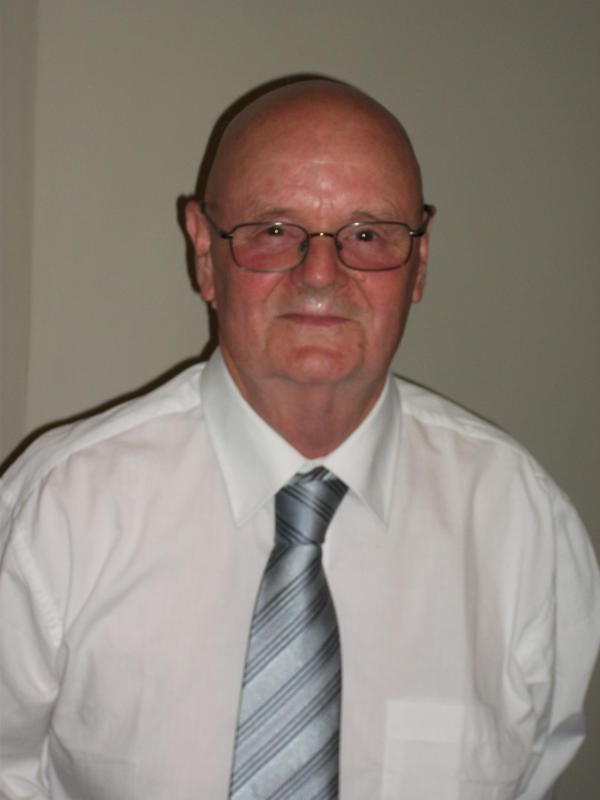 When the management of Patton New Zealand planned to honour its longest-serving employee in Christchurch, the choice of cooking a BBQ fell naturally on Brian Yates. He readily donned a Chef's apron presented to him by his colleagues, with a request to make it a memorable event.
"Of course, mate," Mr Yates said and went about his work with passion, commitment and an eye for excellence.
It did not really matter that he was the hero of the day and the get-together held on December 13, 2010 was in his honour. 'The Golden Jubilee Boy' was never known to say 'No.'
"It is a matter of gratification and pride that we have Mr Yates with us for the past 50 years, and many other with a long-service record. At Patton, we care for our staff as much as we do for our customers," Chief Executive Sameer Handa told us as he prepared to leave for the Garden City to honour the employee.
As a Company, Patton has witnessed several changes in its 87-year-old history, including the takeover by two partners (Wayne Berry and Harvey Turner) in 1974, shifting headquarters from Christchurch to Auckland, further changes in ownership (1996 and 2001) and expansion overseas. Mr Yates is among a few who could provide a firsthand account of each of these developments.
Patton today has an established presence with offices and manufacturing units in Australia and Thailand and offices in India and the Middle East.
Yet, the affinity towards Christchurch is strong and growing.
In many ways, Mr Yates is the vital link.
Launching his career on December 12, 1960, he worked in the Manufacturing Department involved in sheet metal projects. Refrigeration held promising prospects, encouraging him to seek apprenticeship in the industry.
He spent the following years in installing and servicing the refrigeration plant manufactured by Patton and worked on new products and processes.
Says Mr Handa: "Those were exciting years of manufacture, development and marketing of new products. Several parts were made from scratch. Brian's refrigeration experience and knowledge became versatile during this period.
Following their purchase, Wayne Berry and Harvey Turner changed the Company's focus to wholesale. Brian took on the role of Customer Service and has since shared his knowledge and experience with a large number of Refrigeration Engineers working throughout the South Island."
Mr Handa and General Manager Philip Hitchins hosted a dinner in honour of Mr Yates and four other long-servicing employees in Christchurch. Among them were Sheryl Johnston (28 years), Victor Beever (23 years), John Clemence (12 years) and Wayne Beattie (8 years).
Photo Caption: Brian Yates (seated, second from left), Sameer Handa (seated extreme right) and management, staff and partners of Patton at the dinner held in Christchurch on December 13, 2010