Diwali or Deepawali is the biggest and the brightest of all Hindu festivals.
The essence of Diwali lies in the significance of victory of good over evil and is therefore celebrated with passion and pride by lighting diyas that illuminate our homes and our hearts.
We find new reason and hope for our future and pray to move away from darkness unto light, the light that empowers us to commit ourselves to good deeds, to forgive others and show love and compassion.
Aucklanders had the pleasure of participating in the Waitakere Diwali Mela organised by the Waitakere Indian Association on September 25 at the Trusts Stadium. This year's festivities were spread over two days with a 'Grand Dandiya Night' held on September 24.
Waitakere Diwali began with a blessing ceremony from members representing different faiths followed by a brief talk on the significance of Diwali spiced with live singing and cultural items.
The highlight of the afternoon was a Bollywood dance competition for primary and secondary school students. A judge's panel decided on the winners.
The official programme started at 5 pm with the arrival of Prime Minister John Key, Opposition Leader Phil Goff, Auckland Mayor Len Brown, Act Party Dr Don Brash, MPs and Community leaders.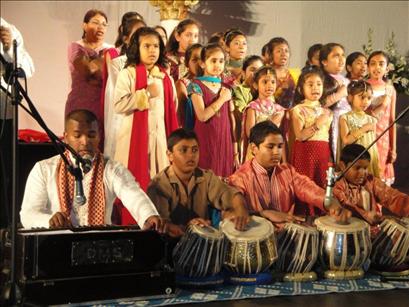 The informal get together of the leaders at the Trusts Stadium lounge was a rare occasion to interact with each other.
The main purpose of organising this event was to promote integration of cultures in Waitakere.
Diwali 2011 attracted more than 10,000 people, less compared to the previous years, because of the damp weather and the ongoing Rugby World Cup matches.
'Promotion of Health & Wellbeing' was the theme this year, reflected in the quality of food sold at the stalls.
It was a great opportunity to showcase Indian culture and to provide a fun day out for all the family. Mr Key took time out to visit the stalls and it was great to see so much support from our community leaders.
The evening's programme culminated in a spectacular fireworks display.
It was a fitting end to the Festival of Lights celebration.
Happy Diwali!
Anand Naidu is President, Waitakere Indian Association based in West Auckland.