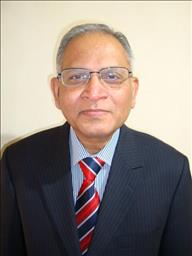 Financial discipline and ability to optimise use of available resources are imperative for the success of any business and hence the need for a qualified accountant cannot be over-emphasised.
Owner-operated companies and self-employed persons often believe that they can maintain their own accounts, file their tax returns and manage the balance sheet, cash flow and a host of other matters relating to their finance management.
True, the Inland Revenue Department (IRD) has a user-friendly website that helps customers to file their returns with a step-by-step set of instructions.
But businesses and individuals would not know if they are properly utilising the tax concessions and incentive that are legally available.
They may not also be aware if they are filing their tax returns properly.
The three most common taxes are income tax, GST and PAYE. Associated with these taxes are risks of under-reporting income and/or over-reporting expenses. Keeping detailed financial records, updated on a daily basis, is essential.
The importance of engaging a qualified accountant cannot therefore be over-emphasised.
Tax Experts, located at 208 Great South Road (Level 1) in Hunters Plaza, Papatoetoe, lives by its name.
The firm of Chartered Accountants and Tax Accountants offers personalised taxation service and an increasing number of customers find that quality work is completed in a timely manner and to professional standards.
Impressive clients
Managing Director Vijay Talekar says, "We always aim to add value to your investments and business. Our clientele includes Property Investors and Developers, Professionals, Real Estate Agents, Retail Businesses, Retirement Villages, Childcare Centres and Charitable Companies and Trusts."
Extensive services
Tax Experts specialises in property taxation (Property Trading and Property Investments- Residential and Commercial).
Among the services offered are Financial Accounting, Tax Planning & Tax Return, Business Structures, GST Returns, Budget and Cash Flow Analysis, Business Purchases, Sales and Due Diligence, Family Trusts, Estate and Succession Planning Audit and Assurance.