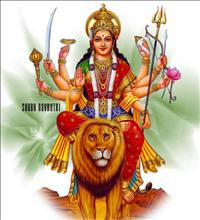 The above is implicit in Diwali messages.
Those messages are generally "feel-good" messages, saying all the good things.
I beg to differ in saying that the message is a wakeup call to the community.
This message speaks about leading our people from darkness to light.
Just before Diwali, we mark 'Navaratri,' which represents celebration of Goddess Durga, the manifestation of 'Shakti' Power.
The Festival of Nine Nights becomes ''Festival of Ten days,' with 'Vijayadashami,' marked on the last day. On all these ten days, Hindus worship the various forms of 'Mahishasura Mardhini' (Goddess Durga who vanquished demon Mahishasura').
This is done with additional devotion in India, now spreading to countries where Hindus have settled, including Australia, Britain, Canada, the Caribbean, Europe New Zealand and the US.
While these prayers show regard for Goddesses theoretically, the living Goddesses in form of our mothers, sisters and daughters in some instances are still treated as second–class in real life.
Cases of female infanticide, violence against women and dowry are illustrations of 'evil' perpetrated against our women.
Some of these, including harassment of women on the dowry issue, are also reportedly prevalent in New Zealand.
Harassment of women
It is therefore pertinent to ask a few questions.
Has the message of Diwali delivered us from darkness to light?
Why are some women still treated as 'paon ki juti' or slippers on men's feet?
How long will Sita remain in burning flames to prove her purity?
How long will Draupadi continue to suffer attempts to outrage her modesty?
In my earlier writings, I had raised the issue of delivering our community from the shackles and bondage of outdated and questionable practices that have been prevalent since long.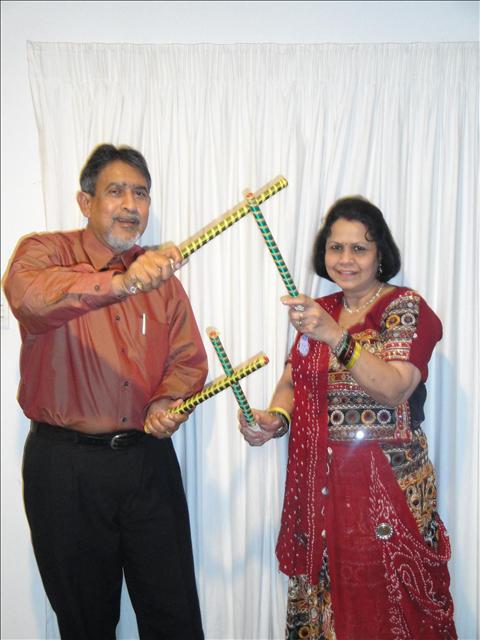 Hindu traditions, rituals and customs were also introduced with the main purpose of guiding people to lead righteous and pious lives. All of them treated women with respect and offered them protection in the society.
The sad part is that many have misinterpreted these traditions and rituals and used them to their advantage.
One of them is not to attend poojas and religious functions for one year after the death of someone in the family. This in many cases also extends to arranging marriages in the family.
I do not think there is any Vedic sanction to such a practice.
Life and death are acts of God. Tradition and culture were not instituted to bind communities; instead, they were intended to make life easier and better.
Traditions that restrict the advancement of the community are outdated and need to change.
Therefore, the message of Diwali should also mean delivering us from darkness that has shrouded our community in the name of tradition.
I appeal to all Hindus to start treating religion as a way of life and not as some showpiece grounded in rituals that make little sense or logic.
I pray that the lights of Diwali diyas may transfer us from darkness to light, to enable us to make judgements to strengthen our belief in our systems.
May the Goddess of Wealth Lakshmi deliver wealth to you and may the Goddess of Knowledge Saraswati give you the ability to choose carefully.
Happy Diwali to all.
Email: thakurji@xtra.co.nz
Editor's Note: Thakur Ranjit Singh writes with passion on any subject that has a bearing on the larger section of the community. While he respects Hinduism and Hindus, he questions the use of religion and tradition to perpetrate pain, ill-treatment and harassment on women. He is seen here participating with his wife Shashi Kala in 'Dandiya Rass' held every night as a part of the Navaratri festival.
Readers may comment on his article to editor@indiannewslink.co.nz