Food in Taiwan was surprisingly diverse to satisfy all kinds of appetites in our Camp, whether vegetarian, non-vegetarian or gluten-free.
Being a vegetarian, I initially assumed that my food choices will be constrained, with little opportunity to indulge in pure meat-free Taiwanese cuisine.
However, as we visited various restaurants, I was astounded by the range of vegetarian dishes on offer, some of which can only be experienced when in the country.
Out of the 14 restaurants that we visited during our 10-day stay, Din Tai Fung, Hai Pa Wang and Silks Palace at National Palace Museum (Lunch) and Di Hokkaido Konbu Hot Pot, Du Hsiao Yueh, Lima Life Workshop and Jiufen (Dinner) were memorable.
Extensive range
From a vegetarian perspective, I exploited the types of food that are not heard in New Zealand; mushroom varieties such as Shiitake, Korean and Enoki; seaweed such as Kombu and Arame; and all kinds of tofu.
These were prepared in ways that were unique to each restaurant, served either as a spicy hot pot as in Di Hokkaido Konbu Hot Pot or as a whole meal consisting of Taipei's well-known 'small individual dishes' such as soups, braised vegetables, hot noodles and cool salads.
For quintessential Taiwanese food however, Din Tai Fung is undoubtedly the best, voted by New York Times as one of the top ten restaurants in the world.
Inside, the layout was eye-catching, almost like an optical illusion, where walls lined with full-length mirrors enabled the dining rooms to appear larger than their actual size.
Lima Life Workshop is another restaurant that offers another version of Taiwanese cuisine, with a harmonious blend of Hakka and Aboriginal cultures. The dishes here too tasted as though they had been cooked in a Western way, with flavours being light and mild, and different to the Chinese aromatic dishes.
While restaurants such as Din Tai Fung and Lima Life Workshop are highly recommended for first-time visitors to Taiwan, individual specialties of Taiwan's food culture should not be overlooked. These include 'Steamed Dumplings' and 'Shaved Mango Ice' found in and around Taipei City, Jiufen's famous 'Taro Balls', and Taichung's flaky pastries known as 'Sun Cakes'. Refreshing drinks such as 'Pearl Milk Tea', and the 'Taiwan Beer,' which was of brewing interest to some of our Camp members, are among the 'beverage icons' of Taiwan!
Shopping fun
Activities in Taiwan are frequently nurtured and enjoyed by residents and visitors, and as a Camp, we had opportunities to experience day and night life, including modes of transport such as the Mass Rapid Transit (MRT) subway and the Taiwan High Speed Rail (THSP). During the day, we strolled along the nostalgic old streets of Sanxia and Jiufen lined with cute souvenir shops and traditional cafés; and at night, we wandered through the bustling Shilin Tourist Night Market, clad with an unimaginable number of modernised stores and eatery stalls.
At Sun Moon Lake, the name itself being synonymous with peace and tranquility, we took in the breath-taking scenery from every possible angle; by road (when biking along the lake); on water (when cruising across the lake); and high up in the air (when inside the Gondola). Thus when planning a visit, one should make sure to experience both the industrial and natural parts of Taiwan, as locations such as Sanxia, Shilin Night Market and Sun Moon Lake offer contrasting slices of Taiwanese society that most foreigners will find enlightening.
Adventure galore
If one is after adventure however, be sure to stop by the amusement park at Formosan Aboriginal Culture Village and partake in Taiwan's highest free fall, the spine-chilling UFO. The adrenaline builds up as you gradually spiral higher towards the sky and for just a few seconds you are offered another stunning (though frightening) aerial view of Sun Moon Lake, before suddenly dropping back to earth.
The Kiwi connection
As research states time and again, Maori are proven to be genetically related to Taiwan's indigenous people. I had an emotional moment after I witnessed several heart-warming interactions between the local Aboriginals and the visiting Maori members of our Camp.
I felt that the 'invisible connection' was a homecoming ceremony for Maori, making me realise that their ancient ancestors were once inhabitants of Taiwan before setting sail into the vast unknown Pacific Ocean in search of newer lands.
Therefore, I found it amazing to think how a common Aboriginal culture eventually branched into two distinct identities. Despite centuries of evolution and separation, some similarities are noticeable particularly in their respective languages and customs.
Growing affinity
I believe that as travellers, the sites we visited, the food that we ate and the activities that we undertook, enabled us to appreciate a country in two perspective stages: firstly as a tourist, and later by living as a local.
Similarly, my affiliation towards Taiwan grew stronger after I participated in the Camp, gaining more knowledge about the country like a tourist and then utilising every chance to act like a local whenever I practiced speaking Mandarin with the Taiwanese people.
I have learnt how Taiwan, despite being a small island, is diverse in many respects. Such diversity is seen in the differing ethnicities of indigenous people, the natural surroundings and the many species of flora and fauna.
The Mandarin language in Taiwan should also be applauded for sustaining its usage of traditional Chinese characters, for these are highlights of real and unadulterated Chinese history.
Hence, as a student of East Asian Studies (Chinese and Japanese) in New Zealand, my trip to Taiwan benefitted in more ways than I could imagine, the most important of which was that it motivated me to remain committed to both languages and cultures.
I hope to return to the beautiful nation of Taiwan and its people, hopefully speaking flawless Mandarin.
Ratna Venkat participated in 'Study Camp for Future Leaders' held in Taiwan from September 23 to October 2, 2013. The above is the second and concluding part of an account of her visit. The first part appeared in our November 15, 2013 issue.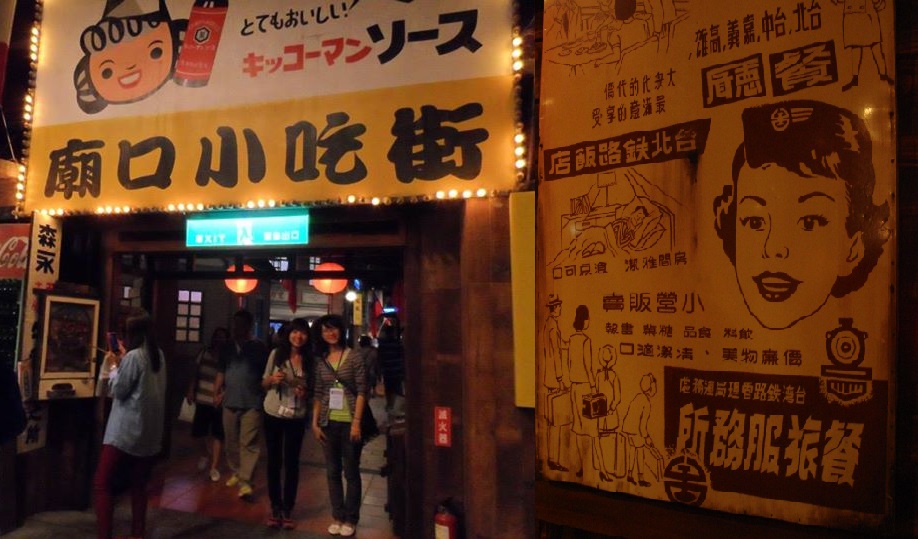 Re-living the golden age- A Taiwanese Village of the 1950s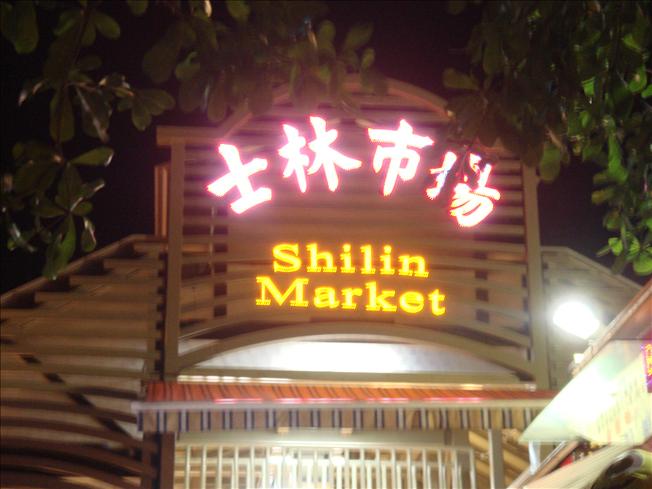 Shopping excites at Night Markets