When Bhim Sen lost his long-drawn battle to retain his previous property and enterprise, many of his friends and associates thought that was the end of the businessman.
But the man has only recovered with a different business but also wiser to the market risks and competing factors.
His Company – BSC Indian Sweets and Takeaway– has become a landmark to Hamiltonians for authenticity, taste and succulence.
The operation is just two years old, but has earned a reputation for reliability and reasonable prices.
"Business should become a part of one's lifestyle. It is not just profits that motivate businesses to invest capital and labor in an industry or enterprise. One must have the passion for certain types of businesses. In the beginning, I was confident that we will succeed," Mr Sen said.
If visitors to Auckland Indian Sweets in Otahuhu and Balmural find a similarity in BSC Sweets, they should know that it is all in the family. Bhim's brother Ugra owns the Auckland firms and inspired his brother to establish the operation in Hamilton.
"Hamiltonians can be more exacting than their Auckland cousins on issues such as hygiene, environmental ambience, variety and cost. Indian snacks and sweets are popular among a cross-section of the society but our clientele is predominantly people of European origin," Mr Sen said.
While his earlier business venture suffered a loss of at least $80,000, Mr Sen is determined to ensure that such a scenario does not occur.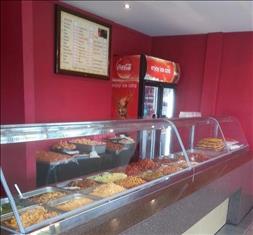 BSC Sweets epitomises pleasant palatability of a range of items that have endured a fiercely competitive market. If sweets are a way of celebrating and even expressing gratitude, the place to shop is this firm in Hamilton.
Sweets that are popular in Fiji and in almost every state in India are made here, conforming to the specific and varying tastes of the community.
From vegetarians who are keen on quality and those who are sugar-conscious, to the growing generation, there is something for everyone at BSC Indian Sweets and Takeaway.